WORK
(June 1 - June 15, 2017)
Les Enfants Terribles Gallery
Solo exhibition featuring work by Julianna Ham
Schwerleichtigkeit
May 11-31, 2017
Les Enfants Terribles Gallery
Duo exhibition featuring work by Luca Soldovieri & Lilly Floerke
PRETTY
April 27 - May 8, 2017
Les Enfants Terribles Gallery
Solo exhibition featuring work by photographer Lily Watson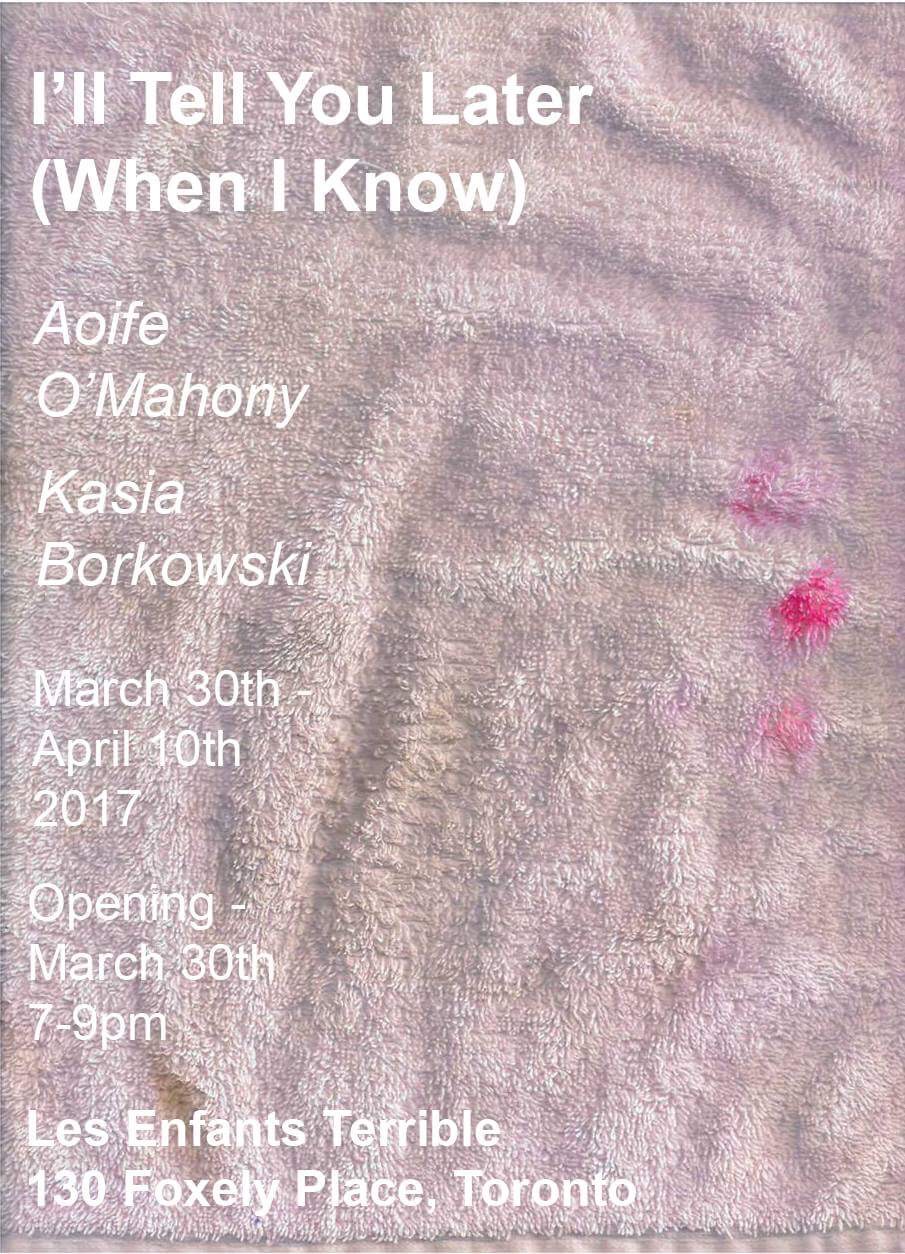 I'll Tell You Later (When I Know)
March 30 - April 10, 2017
Les Enfants Terribles Gallery
A duo exhibition featuring work by photo-based artists Kasia Borkowski and Aoife O'Mahoney
More Than My Melanin
February 16, 2017
Etobicoke School of the Arts
Showcase of visual art and photography work highlighting black history in the context of contemporary studio practice. Co-curated with Liam MacAloney.
Homegrown
February 11, 2017
Cinecycle
Interdisciplinary arts & music festival, curated work of several young artists for the visual arts component.
Recent Works: Juliette Leach
February 17 - March 1, 2017
Les Enfants Terribles Gallery
Solo exhibition of paintings and photography by Juliette Leach.
Another Word for This
January 9 - February 5, 2017
Neilson Park Creative Centre
Large interdisciplinary group exhibition featuring the work of over 80 artists across 2 gallery spaces.
Influence
October 20, 2016
Etobicoke School of the Arts
Group exhibition looking at influence and its role within art, and our lives.